Maiale Rosa Wood Fired Pizzeria in Beaverton, Oregon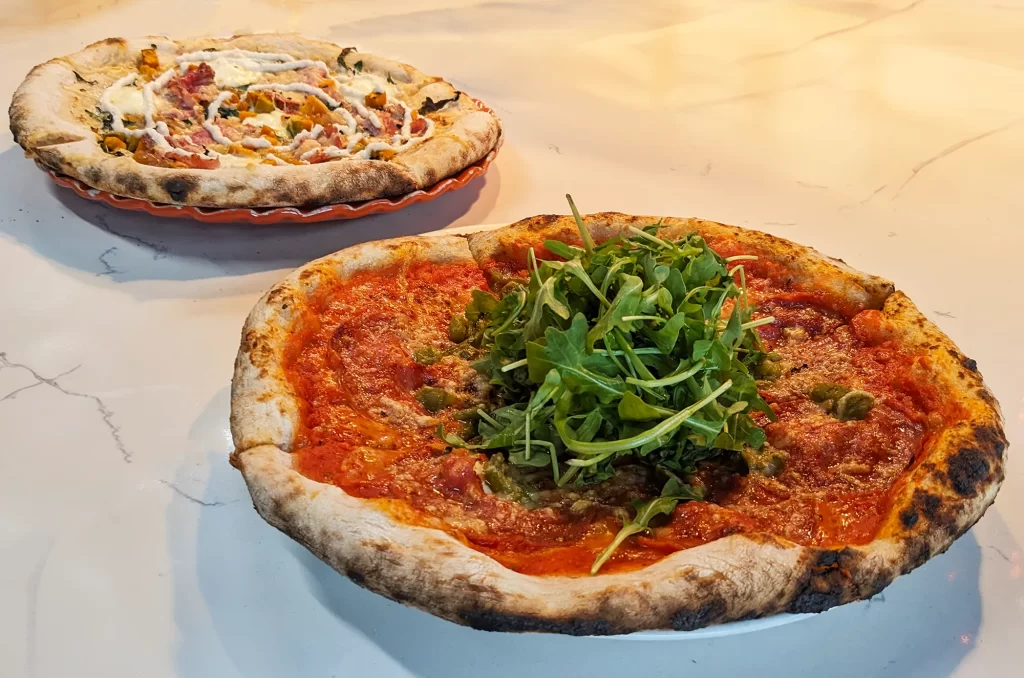 ma·ià·le ró·sa - Italian for "pink pig"
Maiale Rosa Wood Fired Pizzeria invites you to savor an authentic pizza crafted with time-honored techniques, cherished values, and exceptional service. We firmly believe that pizza is a creation meant for the people. Our commitment is to enhance our customers' lives with joy and well-being. Therefore, we exclusively select the finest artisanal products to craft our pizzas. We source our salumi and cured meats from ethically responsible local, domestic, and Italian imports. The pizza dough undergoes a three-day process, and the fermentation makes the dough more enjoyable, especially for gluten-sensitive people. The pizzas are topped with the best and freshest, primarily organic produce, award-winning domestic and imported cheeses, and high-quality multi-grain, organic flours to create our signature hand-formed wood-fired pizzas. Maiale Rosa prioritizes Oregon-sourced products, emphasizing freshness and unwavering commitment to quality.
Find us in Downtown Beaverton!
Sunday: 11am to 8pm
Monday: Closed
Tuesday: 11am to 8pm
Wednesday: 11am to 8pm
Thursday: 11am to 8pm
Friday: 11am to 8pm
Saturday: 11am to 8pm